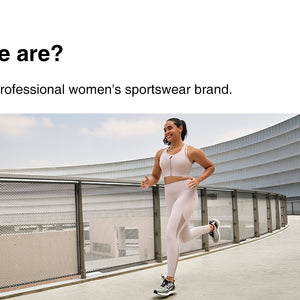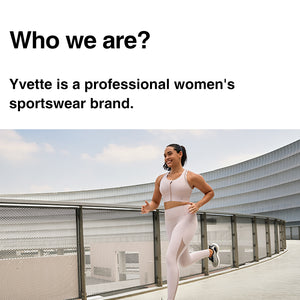 Julia, The founder of Yvette, she was a non-athletic woman before. She has become a passionate supporter who champions the specific needs of women when it comes to sportswear. With decades of experience in the fashion industry, she started her entrepreneurial in 1999, establishing her own apparel company. It wasn't just the dawn of a new business but a mission to reshape the landscape of women's sportswear.

Julia transformated herself from a non-sporty person to a woman who found solace in yoga and running, which ignited a flame within her. She recognized the gaps and disparities in women's sportswear, and this revelation wasn't simply from a designer's perspective, but that of an end-user. Julia, the founder, also became Julia, the woman seeking comfort and support in her sportswear.

With her great expertise, Julia was instrumental in the earliest prototypes of sports bras. The involvement by herself in such breakthroughs fuelled her desire to do more, to be more. She decided to not just be a part of the sportswear industry but to redefine it.

In her pursuit of better fitting, more comfortable, and functional women's sports apparel, she founded Yvette. Yvette wasn't just another brand on the market; it was a solution, a vision to cater to women's specific requirements in sportswear.But beyond the garments and designs, Julia confirmed the convition through Yvette about equality and women's empowerment.

Now, Yvette is more than just a sports apparel company. It's a platform that empowers women, giving them a voice, ensuring their needs are heard and catered to. Mirroring its belief in gender equality and women's empowerment, Yvette boasts a workforce of which 75% are women. A bold reflection of Julia's personal journey, Yvette stands as a beacon of female strength, diversity, and equality in the sporting world.

As we unravel the story of Yvette, we don't just see a brand; we see Julia's vision, perseverance, and dedication to empowering women. From her transformation, to her hands-on experience in product development, to the creation of a brand centered around women's unique needs, Julia's story and that of Yvette are intertwined, painting a portrait of a woman's dedication to bettering the lives of other women through sportswear.