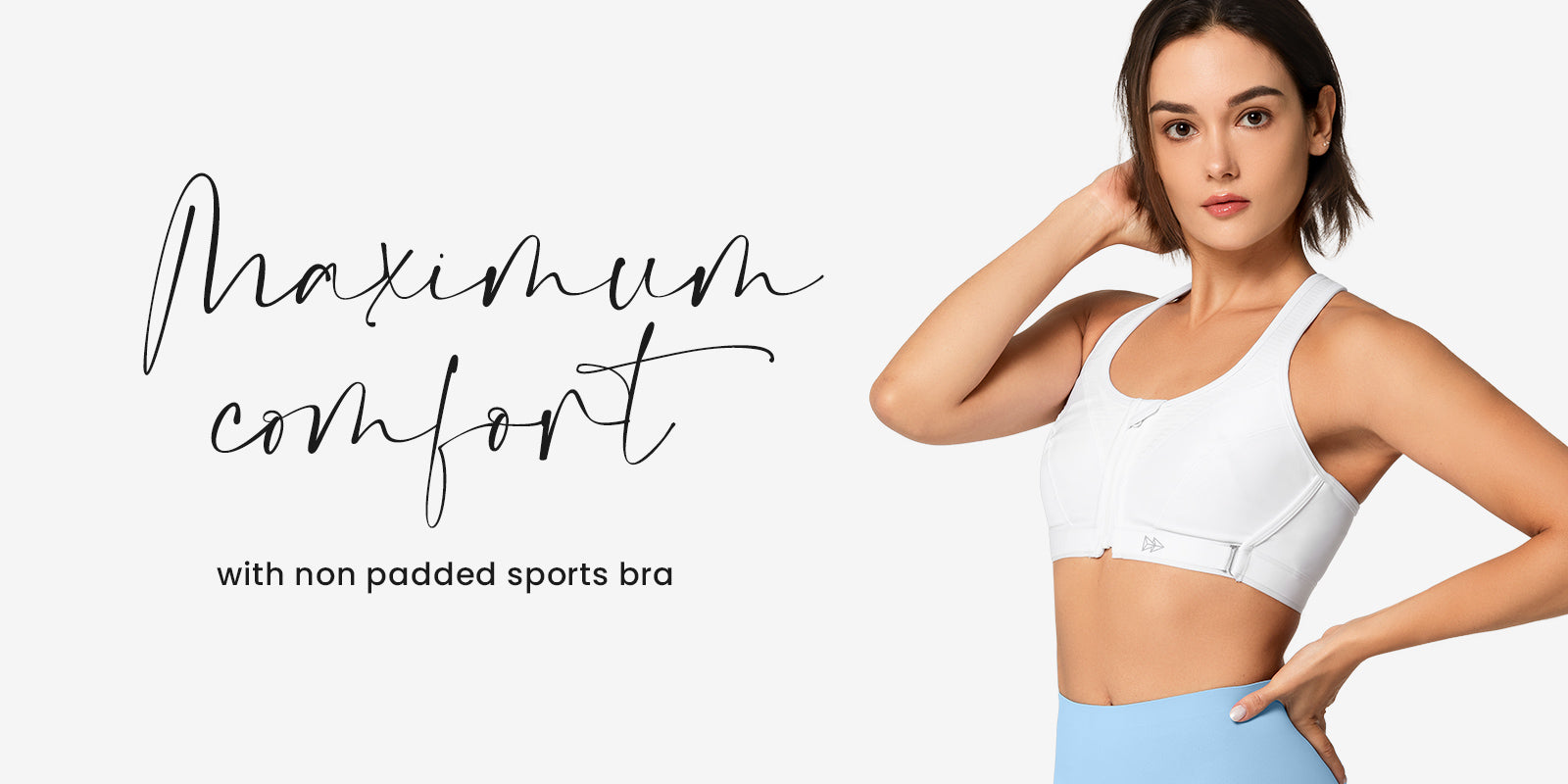 If you keep seeking sports bra that can offer high support and comfort, non-padded sports bra is the best option. Sports bra without padding let you show off the natural shape of your breasts and get the perfect fit. Non padded sports bra made for high impact workouts make you feel snug, secure but also comfortable when you're working out. 
Non-padded sports bra featuring adjustable straps, racerback or front zip can be lifting and high supportive. Made with sweat wicking fabric, it helps you stay cool and breathable during workout. It gives you the right amount of support and feel more like a second skin with soft fabric. For women who have big breasts, non-padded sports bra is more comfortable and support, also help to make your breasts look more natural.
No matter what type of sports bra you choose, you may get the enough support and comfort that you need.
This non padded sports bra has a simple design with 5 colours for you, which is perfect for pairing with different leggings. Front zip provides the convenience when put on and off. Racerback design helps to offer the incredible support and help to minimize the bounce. It has a super COOLMAX™ sweat-wicking fabric makes you feel more comfortable while exercising.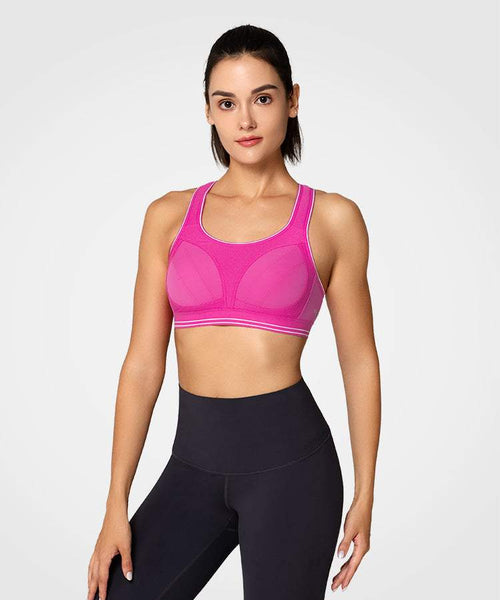 This high impact sports bra provides superior support and exceptional comfort for you. COOLMAX fabric is sweat-wicking and keep you breathable. Adjustable straps and hook and eye closure help you to get a perfect fit in every step.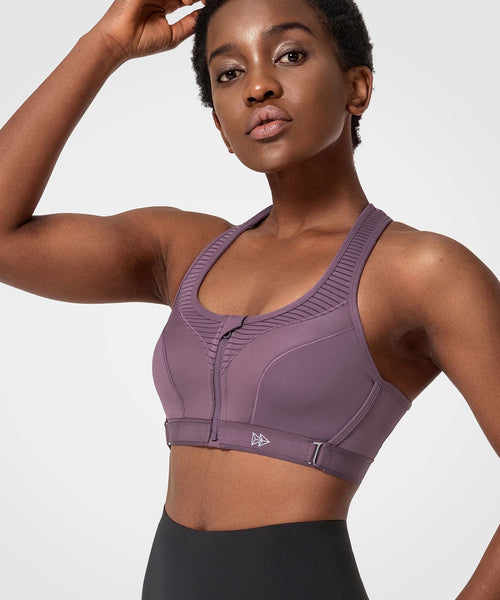 Although this sports bra is non padded, but it can provide you high support and prevent bouncing during workout. 10-level adjustable shoulder straps can satisfy your personal fit, while the chest band allows 9-level adjustments to wrap you firmly for totally control. Definitely the most supportive sports bra for you.